---
Handcrafted Ibaraki steel knives
---
These knives are beautiful. I was a bit skeptical trying them as I love my knife set and research extensively before I add to my collection. As soon as I picked up the nakiri, the weight and balance told me I was going to love it. Anything I cut with the nakiri feels like slicing through soft butter with that wonderful blade.
Josh Hershkovitz
Chef owner of Hersh's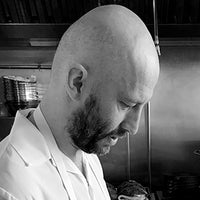 We are so impressed with the Kamikoto knives. They are of both extremely high quality whilst being functional and appropriate for everyday kitchen use. We would highly recommend them for professional and home use.
Rupert Blease
Chef owner of Lord Stanley
You can feel the precision and old tradition of knife making simply by holding these knives in your hand. The weight and balance of these knives are perfectly designed as they truly feel like an extension of your hand with each razor sharp cut.
Slade Rushing
Executive Chef of Brennan's
---